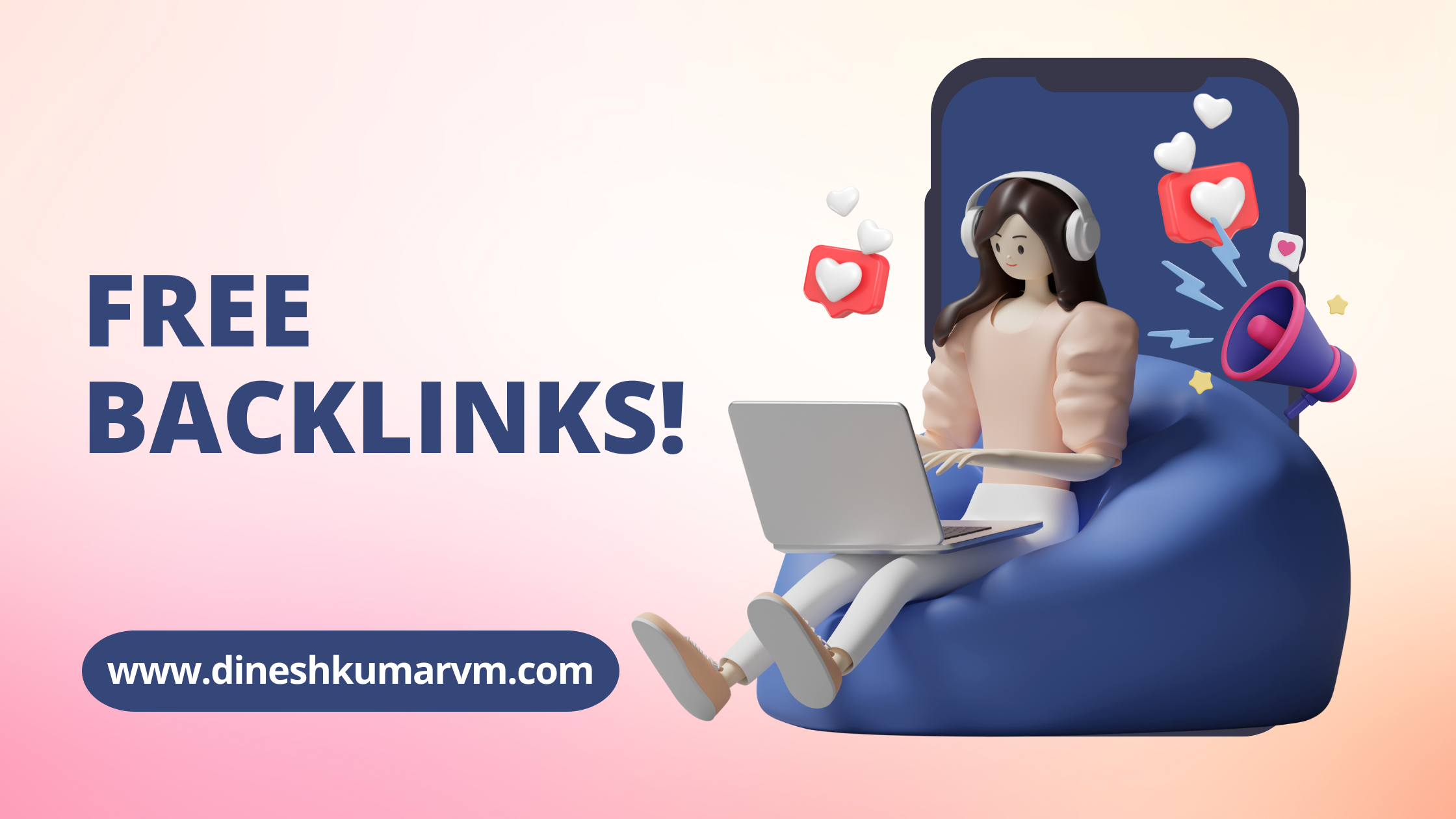 As a business owner or a blogger, your ultimate goal will be to build high-quality backlinks from premium business blogs and niche-relevant websites to rank your website on Google organically.
Are you looking for free opportunities to build links? Do you know there are several ways that you can get free backlinks? Ok, let's get deep into this.
In this blog, I have shown some organic ways of getting free backlinks to your website from different sources online.
10 smart ways to build free high authority backlinks
Free Publishing Platforms
Publishing guest blog will be the primary source of getting a backlink from other websites. There are many free publishing platforms available online by using which you can publish posts for free and get backlinks.
Platforms like Medium and few more allow the users to create account for free and publish unlimited guest posts for free.
Once you start getting more views to your blog posts on Medium. They even allow you to monetize your posts and earn money online from that.
So here you have double advantage of getting free backlink and also monetizing your content and making money online.
Forum Links
Online Forums are a common place where anyone can share their thoughts online. Quora is one of the more familiar platforms and there are few more available like Stack Overflow, etc.
As a normal internet user, you can easily get a backlink from these Forums by just answering the common queries which are published.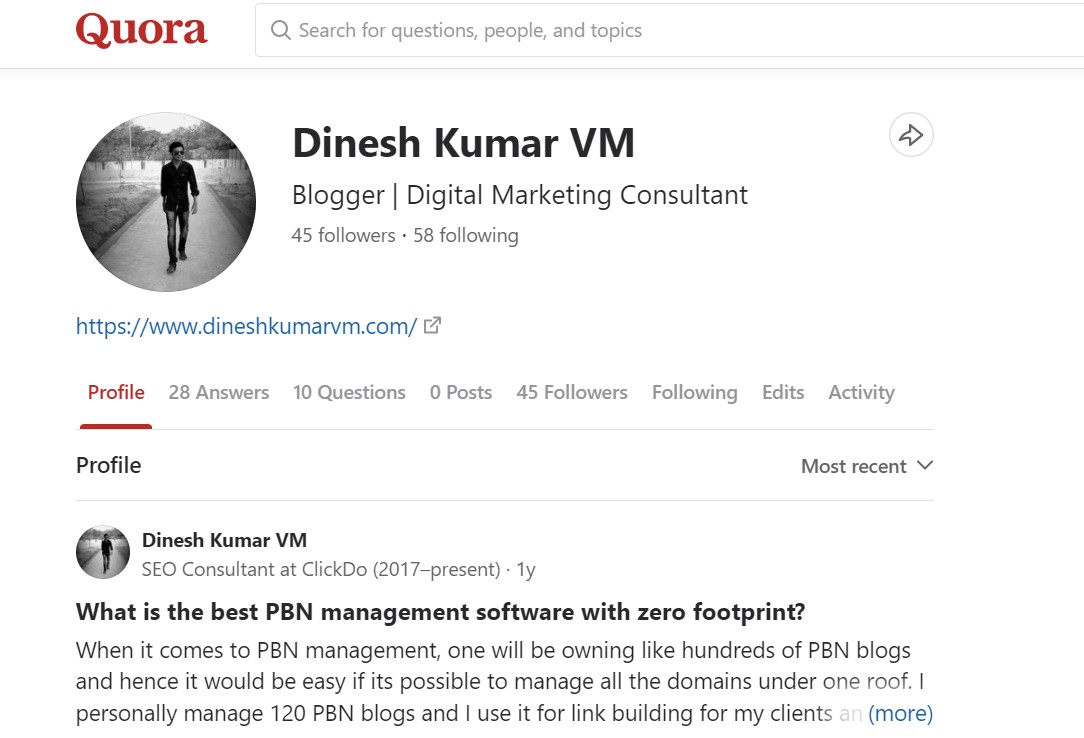 Like Medium, Quora also allows users to monetize their content it gets more reach views online. So you can build backlink for your website along with the monetization option.
Infographic Links
As you know Infographics are the pictorial representation of any process or blog content to make the better understanding for the readers.
When you look in the perspective of backlinks, there are lots of Infographic submission platforms by using which you can submit your infographic by placing a reference link back to your website.
You can even use free open source platforms to create the infographic and publish in infographic submision platforms.
For example below Infographic is the one that I have created for this blog using Canva.
On the other hand, if you create more informative infographic, then you may also have more chances of getting reference links from the other premium blogging websites.
Blog Comments
Commenting is the option available for the users to share the feedback or opinion about a particular blog post.
By using blog comments, you can derive a backlink to your website. Usually the blog commenting links will be No Follow links. But still it will add value to your backlink profile.
If you take any WordPress blog or even news sites, You can see there will be a generic option to leave a comment with a link to your website. But not all the comments will be approved by the website owners.
Being a blogger, you need to leave more informative content as a blog comment. So, you have more chances for the content to be approved and backlink to be acquired indeed.
Web 2.0
Web 2.0 is a open source platform where anyone can sign up and create mini blogs and publish contents on it.
Only thing to note about the Web 2.0 is that you will not get full domain name of what you want, Instead you will get the domain name followed by the Web 2.0 extension.
For example, https://tricksout.blogspot.com/ is a Web 2.0 which is created by using the Google Blogspot. Similarly you can create Web 2.0 blogs using WordPress, Wix and other platforms as well.
In these blogs, you can easily publish a blog post with backlinks to your website as it will boost your website's SEO.
Broken Links
Broken links are the links which leads to the "404 Page Not Found" error. Usually this happens if the target webpage is removed or if the URL path has been updated.
In this case, you may use this chance and request the editor for a backlink to your website. Are you wondering how? Here is the answer..
You can find niche relevant websites based on your blog and review the blog posts in that websites and the links. If you find any broken links on those blog post, then you can highlight that to the website owner and request to add your link in that place.
Ideally here the website owner also gets benefitted as you are highlighting a broken link for them and helping them improve the On Page SEO score.
Its hard to get free backlinks like these, but these kind of links have more value to your website if its attained.
Link Exchange
This is one of the most common way of getting a backlink to your business or blogging website from the others.
If you own a website, then you can outreach to the other blog owners by requesting for guest blog publishing in their site with a backlink to your website.
In return, you can publish a blog post with On-Page SEO done well for them by having a backlink to their website. Here its like give and take policy and both the website owners will get benefited with this approach.
Mostly the majority of the bloggers are open for link exchange and hence it depends on how politely you outreach and acquire the link.
Directory Submission
Business directories are the online platforms by using which you can list your business online and get a free backlink via directory submission.
The main thing to note in the directory submission is that you need to make sure that you keep the NAP details (Name, Address, Phone Number) details of your business consistent all over the submissions.
Following the perfect NAP details will help you to get good organic SEO boost.
Some business directories are approved instantly while some take time, But these links are more vital as they pass real value to the SEO.
Make sure to find the niche relevant business directories as it will help a lot when compared to the normal links.
Profile Links
Profile links are the ones which you get when creating your own business profile on any websites, blogs, social media platforms, forums, etc.
For example, creating a personal profile in Quora will help you get a backlink from the bio of your profile.
Similarly, you can get free profile backlinks from many online platforms and social media platforms. But you need to make sure that all these links are indexable and permanent.
Guest Post Outreach
Guest post outreach is one of the old school link-building strategy by which you will outreach to the website owners requesting for a guest post or link insertion.
If you are lucky, you can get free guest post publishing and link insertions. But most of the bloggers are keen on only accepting the paid guest posts.
There are even few free guest posting websites list by using which you can publish unlimited blogs for free and get high quality backlinks for your website. There are even many free guest posting sites by using which you can get free backlinks.
With all being said, these are some of the smart ways by using which you can get free backlinks for your website. These free backlinks are useful but not indeed more powerful, If you are planning to really dominate the niche you need to go for premium blogs and publish paid guest posts or buy PBN links to get the real value for link building.
Targeting the free backlinks will make your SEO progress slow and on other hand not all valuable links are available for free. Mostly the potential links comes under the paid guest posting radar.
So coming to the point, In addition to getting backlinks for free, you need to have a dedicated budget for your link building campaign to really boost the SEO and improve the ranks.